Episodes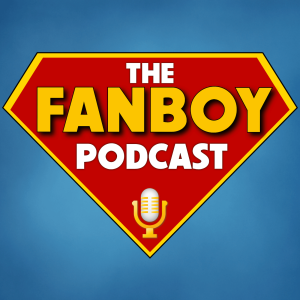 Monday Mar 20, 2023
Monday Mar 20, 2023
For Episode 179 of The Fanboy Podcast, host Mario-Francisco Robles goes long form on three central topics related to James Gunn, Superman: Legacy, Ben Affleck, and the management of DC at Warner Bros Discovery.
1. James Gunn is officially directing Superman: Legacy
2. Ben Affleck says he would "Absolutely not" direct for "Gunn's DC." This despite James Gunn making very public claims to the contrary in January. Between this, and Affleck's reflections on BvS and Zack Snyder's Justice League, there's much to discuss.
3.  The Trouble With Shazam! Fury of The Gods, and how several factors contributed to its dreadful opening weekend. Fans left it to die. MFR reacts.
He wraps things up with his thoughts on the Season 3 premiere of Superman & Lois. 
Follow the show on Twitter:
@TheFanboyShow @SupermanOnFilm @SuperBrettcon
Have a question? Send it to TheFanboyPodcast@gmail.com
This episode features original music by Brett Miro.