Episodes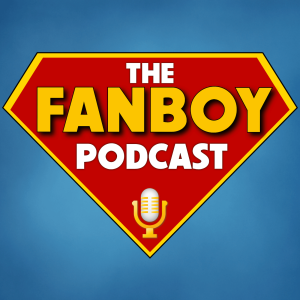 Friday Sep 09, 2022
Friday Sep 09, 2022
On this week's The Fanboy Podcast, hosts Mario-Francisco Robles do a deep dive on recent internet rumors regarding the impending returns of Henry Cavill and Ben Affleck to the roles of Superman and Batman, respectively, in the DCEU.
That discussion starts at about the 24:30 mark.
They then slide into a Reaction for the final BLACK ADAM trailer, which released last night. They break down some of the implications of where the film sits in the canon.
From there, they offer an update on the major topic from last episode: Dan Lin possibly being DC's "Kevin Feige" mega-producer. 
Also covered:
- A NEVERENDING STORY TV Series?
- A "Triple A" TEENAGE MUTANT NINJA TURTLES game arriving in 2023?
- The latest casting and whispers for JOKER: FOLIE A DEUX 
- SUPERMAN & LOIS Finds its new Jonathan Kent
More!
Follow us on Twitter:
@TheFanboyShow @SupermanOnFilm @SuperBrettcon
Have a question? Send it to TheFanboyPodcast@gmail.com
This episode features original music by Brett Miro.