Episodes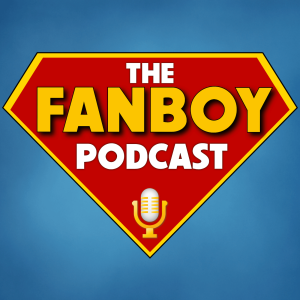 Friday Mar 10, 2023
Friday Mar 10, 2023
On this week's The Fanboy Podcast, Mario-Francisco Robles of Superman-on-Film holds down the fort on his own again. This episode finds MFR breaking down the latest revelations from DC Studios Co-Head James Gunn about the size and scale of the DCU, the latest murmurs about CREED III's Michael B. Jordan Black Superman and Static Shock projects, and much more.
Included in this week's topics:
- That TEENAGE MUTANT NINJA TURTLES: MUTANT MAYHEM Trailer
- BATMAN: CAPED CRUSADER Lands At Amazon
- First Gameplay Trailer For ROBOCOP: ROGUE CITY
- Jon Bernthal's Punisher Is Returning?!
And tons of YOUR questions about Superman, Batman, and the DCU in general.
Follow the show on Twitter:
@TheFanboyShow @SupermanOnFilm @SuperBrettcon
Have a question? Send it to TheFanboyPodcast@gmail.com
This episode features original music by Brett Miro.