Episodes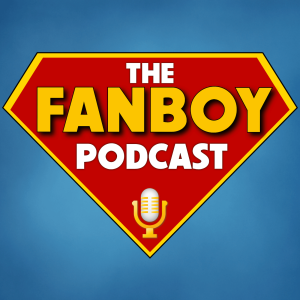 Friday Dec 16, 2022
Friday Dec 16, 2022
This week's The Fanboy Podcast focuses almost entirely on Henry Cavill's sudden departure from the role of Superman, following James Gunn's revelation that he's rebooting the Man of Steel's film franchise. We've got our first details on the reboot, as well as The DCU in general, and there is MUCH to discuss.
Topics This Week Include:
- Who's To Blame For Henry's Sudden Return and Abrupt End as Superman?
- What Do We Know About The Reboot?
- What Does This Mean For DC's 2023 Slate of Films?
- What Does This Mean for James Gunn's Other DC Projects?
- How Much Does It Suck To Be THE ROCK This Week?
- Is Robert Pattinson's Batman Officially Joining The DCU?
- Patty Jenkins Responds To Last Week's Reports About WONDER WOMAN 3!
And more!
Follow the show on Twitter:
@TheFanboyShow @SupermanOnFilm @SuperBrettcon
Have a question? Send it to TheFanboyPodcast@gmail.com
This episode features original music by Brett Miro.