Episodes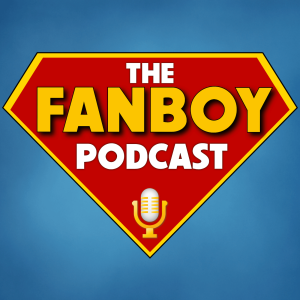 Friday Oct 07, 2022
Friday Oct 07, 2022
On this week's The Fanboy Podcast, hosts Mario-Francisco Robles and Brett Miro break down the latest rumors surrounding Henry Cavill's seemingly impending return as Superman.
As BLACK ADAM looms, they break down the recent marketing, box office expectations, and where the film seems to fit in to the grander plan for DC.
From there, their attention turns to the newly-released first look trailer for THE SUPER MARIO BROS MOVIE. They've got lots to say and theories to share.
Also covered:
- The new trailer for BLACK PANTHER: WAKANDA FOREVER
- Hugh Jackman's return as Wolverine for DEADPOOL III
- Marvel has found their writer for AVENGERS: SECRET WARS (and MFR is NOT impressed)
- Is Sony shamelessly trying to cash in on COBRA KAI with the just-announced new KARATE KID movie?
And more!
Follow us on Twitter:
@TheFanboyShow @SupermanOnFilm @SuperBrettcon
Have a question? Send it to TheFanboyPodcast@gmail.com
This episode features original music by Brett Miro.